Khan Generator Services: Reliable Generator Rentals in Lahore
5 kVA generator
10 kVA generator
15 kVA generator
20 kVA generator
25 kVA generator
30 kVA generator
40 kVA generator
50 kVA generator
60 kVA generator
75 kVA generator
100 kVA generator
150 kVA Generator
When it comes to ensuring a constant and uninterrupted power supply, generators play a crucial role. Whether you're organizing an event, running a construction site, or facing a power outage, having a reliable generator can save the day. In Lahore, Khan Generator Services offers top-notch generator rental solutions to meet your power needs. This article will delve into the world of Khan Generator Services, highlighting their range of services and the benefits of renting a generator from them.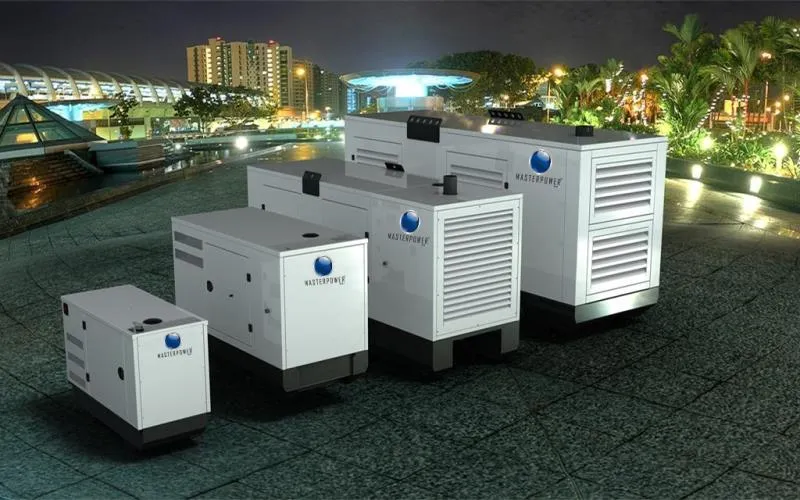 Generator on Rent Near me
To find the perfect rental near you, start by exploring popular neighborhoods such as Gulberg, DHA (Defence Housing Authority), Model Town, Johar Town, and Bahria Town. These areas boast a wide range of residential and commercial properties, ensuring there's something for everyone.
Looking for a reliable generator for rent in Lahore? Look no further! We offer affordable generator rental services across various major areas, towns, and societies in Lahore. Whether you need backup power for your home, office, or event, our generators are here to meet your requirements.
Our generator rental services cover popular areas such as Gulberg, Defence Housing Authority (DHA), Johar Town, Model Town, and Bahria Town, among others. No matter where you are located in Lahore, we can provide you with a suitable generator to fulfill your power needs.
Our generators are well-maintained, efficient, and equipped to handle different power capacities. Whether you need a small generator for residential use or a larger one for commercial purposes, we have a range of options available. Our team of professionals will assist you in selecting the right generator size based on your specific needs.
When you rent a generator from us, you can expect:
Reliable Power Supply: Our generators are well-serviced and maintained to ensure a consistent and reliable power supply, preventing any disruptions during your usage.
Affordable Rates: We offer competitive rental rates to make our generator services accessible and budget-friendly for our customers in Lahore.
Flexible Rental Periods: Whether you need a generator for a few hours, days, or weeks, we can accommodate your rental duration according to your requirements.
Prompt Delivery and Setup: Our dedicated team will ensure the generator is promptly delivered to your location and properly set up for your convenience.
24/7 Support: In case of any issues or emergencies, our support team is available round-the-clock to assist you and resolve any concerns.
To rent a generator in Lahore, simply contact us with your requirements, including the desired power capacity and rental duration. Our team will provide you with all the necessary information, including pricing and availability.
Don't let power outages or electricity shortages hinder your daily activities or events. Rent a generator from us today and enjoy uninterrupted power supply in Lahore's major areas, towns, and societies.
Understanding the Importance of Generators
Why Do You Need a Generator?
Generators act as a backup power source in situations where the main power supply is unavailable or unreliable. They provide electricity to keep essential appliances and systems running smoothly, ensuring minimal disruption. From households to businesses, generators are indispensable during emergencies, events, or situations where electricity is scarce.
Benefits of Renting a Generator
Renting a generator offers several advantages over purchasing one outright. It allows you to access a wide range of generators without the need for a substantial upfront investment. Moreover, rental services like Khan Generator Services handle maintenance, repairs, and transportation, saving you time and effort. Renting is a cost-effective solution for short-term power needs, providing flexibility and convenience.
Exploring Khan Generator Services
Overview of Khan Generator Services
Khan Generator Services is a reputable company that specializes in generator rentals in Lahore. With years of experience in the industry, they have established themselves as a reliable and trusted provider of power solutions. Their commitment to customer satisfaction and top-quality equipment sets them apart from competitors.
Range of Generator Options
Khan Generator Services offers a diverse range of generators to cater to different power requirements. Whether you need a generator for a small residential event or a large commercial project, they have the perfect solution for you. Their inventory includes generators of various capacities, fuel types, and specifications, ensuring that every customer finds the right fit for their needs.
Generator Rental in Lahore
Availability of Generator for Rent in Lahore
One of the standout features of Khan Generator Services is their extensive availability of generators for rent in Lahore. They understand the importance of prompt service and strive to ensure that their customers have access to reliable power solutions whenever they need them. Whether it's a planned event or an unexpected power outage, you can rely on Khan Generator Services to provide a generator promptly.
Flexible Rental Plans and Pricing
Khan Generator Services offers flexible rental plans to accommodate various durations and budgetary constraints. Whether you need a generator for a few hours, days, or weeks, they can tailor a rental plan to suit your specific needs. Their transparent pricing ensures that you receive excellent value for your money, with no hidden costs or surprises.
Choosing the Right Generator for Your Needs
Assessing Power Requirements
Selecting the right generator involves assessing your power requirements accurately. Khan Generator Services' experienced team can guide you through the process, helping you determine the power capacity necessary to support your equipment and appliances effectively.
Considering Fuel Types
Fuel choice is another crucial aspect when choosing a generator. Khan Generator Services offers generators that run on various fuels, including diesel, petrol, and gas. They can help you understand the pros and cons of each fuel type, considering factors such as availability, cost, and environmental impact.
Noise Levels and Portability
Depending on your specific needs, noise levels and portability might be important factors to consider. Khan Generator Services provides generators that are designed to minimize noise pollution and are equipped with features for easy transportation. Their team can help you select a generator that strikes the right balance between power, portability, and noise levels.
Professional Generator Installation and Maintenance
Installation Services Provided by Khan Generator Services
In addition to generator rentals, Khan Generator Services offers professional installation services. Their technicians are trained to handle all aspects of generator installation, ensuring safe and efficient setup. Proper installation is essential to maximize the performance and longevity of the generator, and Khan Generator Services takes care of this crucial step.
Maintenance and Support for Rented Generators
To provide a seamless experience, Khan Generator Services takes care of maintenance and support for the generators they rent out. Regular maintenance checks and prompt repairs are carried out to ensure that the rented generator operates optimally. If any issues arise during the rental period, their team is available to provide technical support and address concerns promptly.
Ensuring a Reliable Power Supply
Backup Power Solutions for Residential and Commercial Needs
Whether it's a residential property or a commercial establishment, reliable backup power is crucial. Khan Generator Services' rental options cater to both residential and commercial customers, providing them with the peace of mind that comes with a reliable power supply. They understand the importance of uninterrupted electricity and are committed to delivering reliable solutions.
Generator rental Lahore
Rent a generator in Lahore
Lahore generator for hire
Affordable generator rental Lahore
Power generator rental Lahore
Generator on rent Lahore
Lahore generator rental service
Portable generator for rent in Lahore
Generator hire services in Lahore
Backup power generator rental Lahore
Importance of Regular Maintenance
To ensure the longevity and performance of generators, regular maintenance is essential. Khan Generator Services emphasizes the importance of routine maintenance and offers guidance on best practices for generator care. Their proactive approach to maintenance minimizes the risk of unexpected breakdowns and maximizes the lifespan of the generators they rent out.
Silent generator for rent in Lahore
Event generator rental Lahore
Industrial generator hire Lahore
Emergency generator rental Lahore
Generator rental services Lahore
Diesel generator for rent in Lahore
Wedding generator rental Lahore
Generator rental company in Lahore
Generator set on rent Lahore
Generator leasing Lahore
Customer Testimonials
Real Stories from Satisfied Customers
The satisfaction of customers speaks volumes about the quality of service provided by Khan Generator Services. Numerous satisfied customers have shared their positive experiences, highlighting the professionalism, reliability, and efficiency of Khan Generator Services. These testimonials serve as a testament to the company's commitment to customer satisfaction.
Conclusion
In a world where uninterrupted power is crucial, Khan Generator Services stands as a reliable provider of generator rentals in Lahore. Their wide range of generator options, flexible rental plans, professional installation services, and commitment to maintenance and support make them a top choice for individuals and businesses alike. With Khan Generator Services, you can ensure a reliable power supply for your needs, backed by exceptional service and support.
---
Frequently Asked Questions (FAQs)
Can I rent a generator for a specific duration? Absolutely! Khan Generator Services offers flexible rental plans to accommodate your specific duration requirements. Whether you need a generator for a few hours, days, or weeks, they can tailor a rental plan